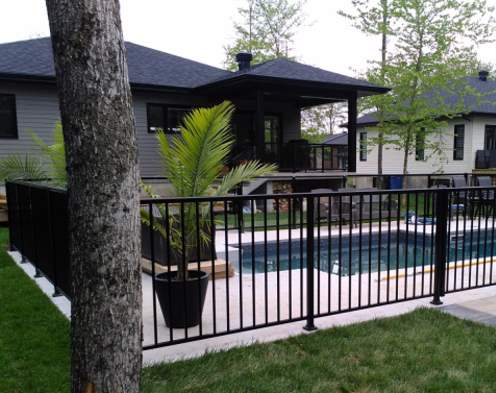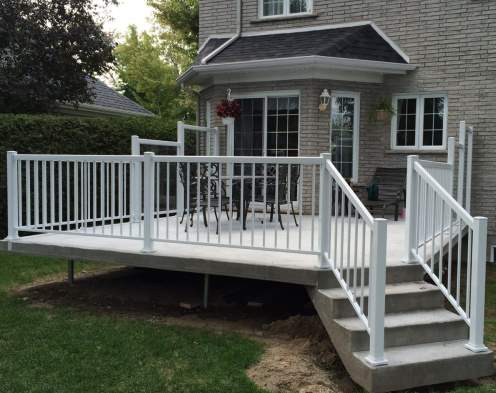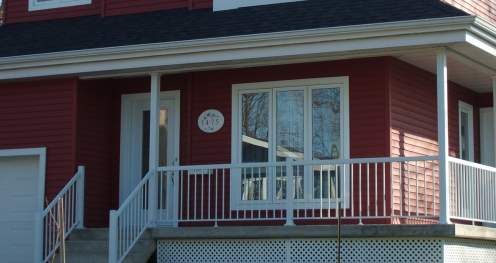 Vendor and installer of railing balusters
In Mirabel, Saint-Sauveur, Saint-Donat and throughout the Laurentians, Rampe et Moustiquaire sells and installs ramps and fences with high-end aluminum railings. Many colours are offered by the manufacturer Déco-Rampe.
These aluminum balusters are covered with a coloured enamel that is baked at high temperature to blend in with the metal fibres. This makes the surface very resistant and durable.
Models of balusters
Several choices of models of balusters are offered for the construction of your staircase, veranda, guardrail or balcony:
Balusters ¾" x ¾" : These are thin and very elegant balusters that allow you to create solid and aesthetically pleasing sections.
Balusters 2" x ¾" : These wide balusters look just as chic as the thinner balusters.
¾" curved balusters : Curved balusters give a lot of style to a staircase railing. They are elegant and fit perfectly with the beautiful entryways of modern homes.
2" balusters with patterns : The patterned balusters are original in that, in each section, one or two balusters have a different shape. This touch of originality is much appreciated by homeowners and gives a unique style to a house.
Special models of balusters : The special baluster models will surprise you! They will give charm and originality to your home.
It is possible to combine the chosen model of balusters with different models of handrails (single or double) and aluminum posts offered in the same colours.