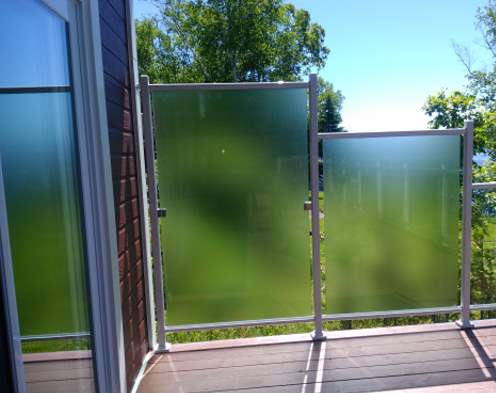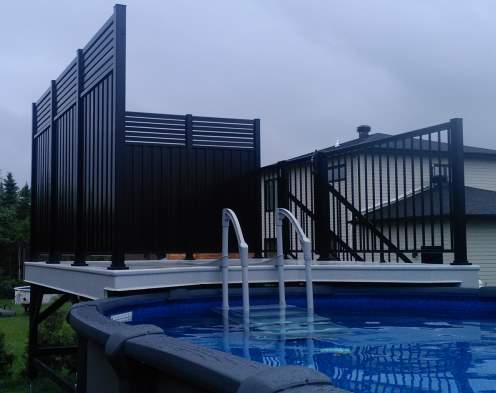 Vendor and installer of privacy fences
In Saint-Sauveur, Saint-Donat, Mirabel and throughout the Laurentians, Rampe et Moustiquaire sells and installs aluminum privacy fences, aluminum semi-privacy fences as well as semi-privacy glass fences from the manufacturer Déco-Rampe.
The privacy or semi-privacy walls can be installed on patios, balconies, galleries, terraces, around pergolas and anywhere else in your backyard. Whether they are made of aluminum or glass, these decorative panels match the decor in a remarkable way. Our team will offer you different models of custom privacy screens or custom semi-privacy screens in several colours and styles and will carry out the complete installation.
Types of aluminum privacy fences
There are three types of aluminum partitions:
Privacy fences : The aluminum partitions of the privacy screens provide complete privacy. The privacy screens are opaque and have no openings that would allow neighbours or passersby to see through.
Semi-intimacy fences : Semi-intimacy screens are aluminum partitions with thin horizontal openings that allow light to pass through while still providing good privacy.
Privacy fences with horizontal bars : the top of these privacy screens is mounted with bars positioned horizontally, which increases the height of the wall while keeping it elegant. This section allows the sun to penetrate while maintaining semi-privacy.