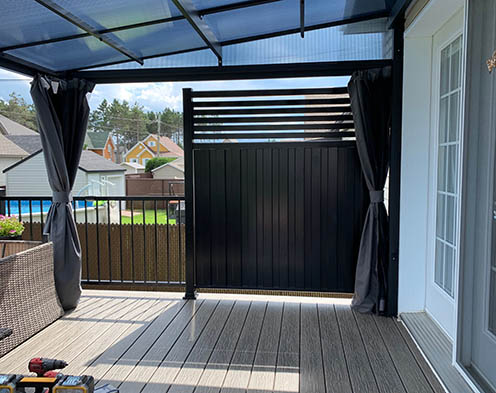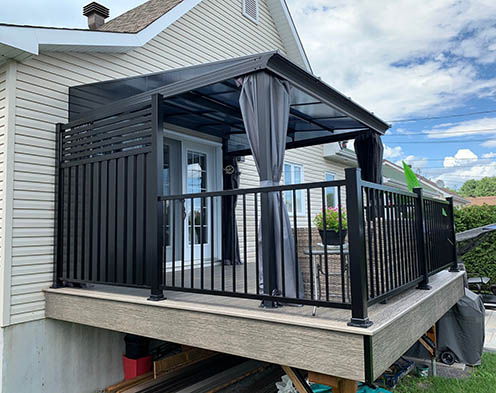 Privacy fence in Sainte-Anne-des-Lacs
Make your yard, terrace or balcony more private by installing beautiful privacy fences.
For the purchase and installation of a privacy fence in Sainte-Anne-des-Lacs, contact RAMPE ET MOUSTIQUAIRE. We sell and install privacy fences in profiled aluminum as well as semi-private fences in profiled aluminum or frosted glass from the manufacturer Déco-Rampe. These partitions are custom designed to your needs and come in a number of styles and colours.
Privacy or semi-private fences can be installed on patios, balconies, pergolas and terraces. They can be used to separate a spa area, a BBQ section, a garden area, etc. Profiled aluminum or tempered glass partitions can also be installed as pool fencing that meet standards. Semi-private frosted glass partitions are often used inside homes, businesses and institutional buildings.
We also sell and install aluminum ramps made up of different types of barrotins, as well as tempered glass ramps.
Profiled aluminum privacy fences
Aluminum is a strong and resistant material that requires less maintenance than wood. A high-temperature enamel protection layer is also added, providing greater resistance to shock and cracking.
Some of the profiled aluminum privacy fences have a top section of barrotins placed horizontally. This increases the height of the partition and makes your space even more private, while giving an interesting style to the partition. These privacy fences with horizontal barrotins are very appreciated by owners of semi-detached houses.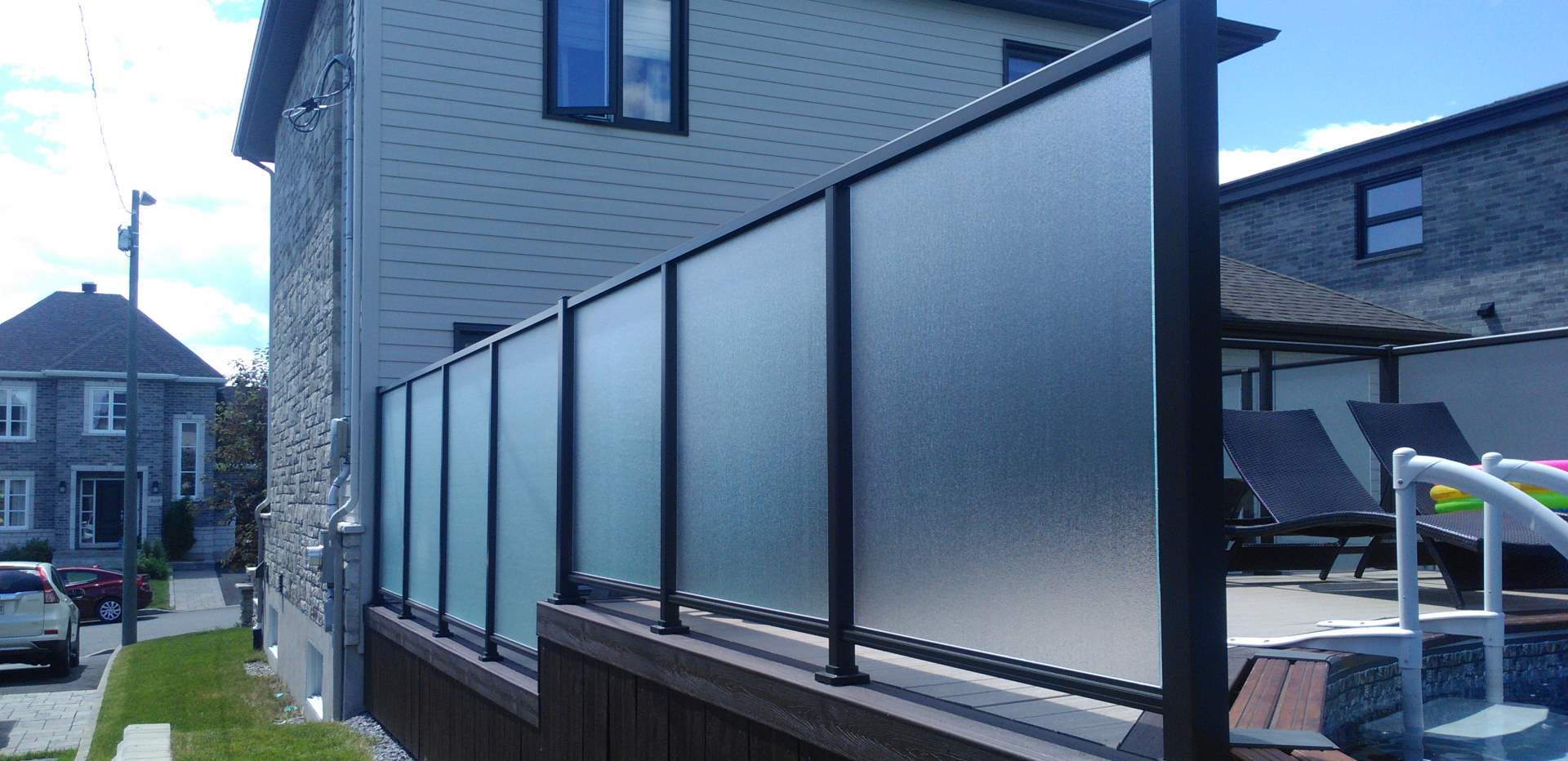 Semi-private fences in glass or profiled aluminum
Want to buy and install a semi-private fence made of frosted glass? RAMPE ET MOUSTIQUAIRE offers tempered glass partitions that are perfect for creating divisions in outdoor or indoor spaces, protecting yourself from other people's sight. Frosted glass partitions or bronze glass partitions also serve as railings. They add a sophisticated style to the backyards.
The semi-private fences in profiled aluminum have thin vertical spaces, which reduce the opacity effect of the partition.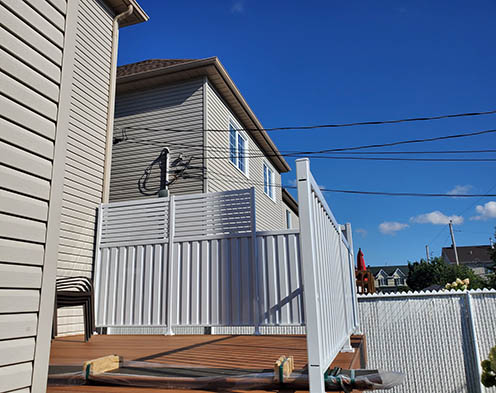 Contact us for a privacy fence in Sainte-Anne-des-Lacs
Contact the experts of RAMPE ET MOUSTIQUAIRE at 514-261-1384 for a semi-private fence or privacy fence in Sainte-Anne-des-Lacs. We will present you all available models, colours and designs.
Our experts will install the partitions you choose in a solid and sustainable way. Ask for a free evaluation and submission!