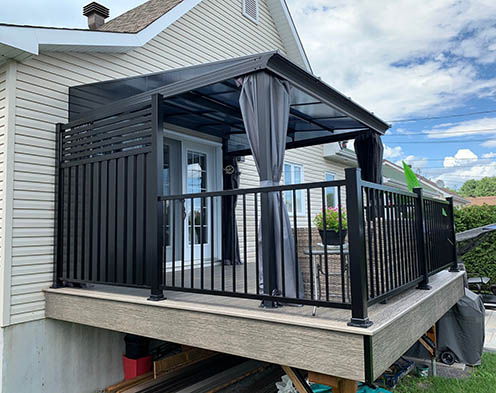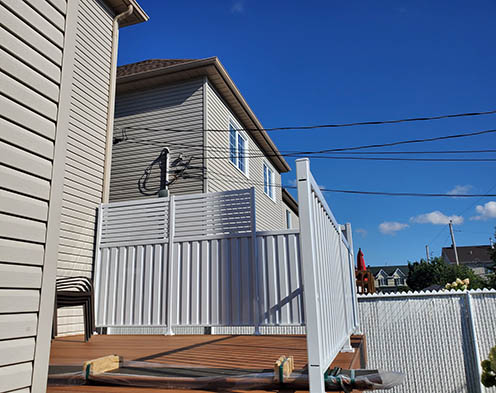 Privacy fence in Saint-Sauveur
For the purchase and installation of a privacy fence or semi-private fence, deal with our team of certified installers.
For a privacy fence in Saint-Sauveur, deal with the experts of RAMPE ET MOUSTIQUAIRE. We specialize in the sale and installation of privacy fences in profiled aluminum and semi-private fences in profiled aluminium (with thin vertical openings) or frosted glass. These stylized partitions are custom-designed and come in a variety of styles and colours.
You can choose the type of privacy fence (or semi-private fence) that will best match your terrace, balcony, patio, spa area, landscaping, gardening space, etc. Some sized aluminum fences are higher, with a section of horizontal barrotins added. These privacy fences with horizontal barrotins are extremely popular with homeowners and condo owners.
Semi-private frosted glass partitions can be installed in homes, businesses and professional or institutional buildings. The profiled aluminum or tempered glass partitions can also be used as a safe pool fence, adding a barrier that meets current standards.
In addition to privacy fences, we sell and install aluminum ramps and glass ramps for galleries, balconies, etc.
Privacy fences guaranteed for 20 years
A privacy fence must be strong and durable. Déco-Rampe's extruded aluminum (profiled aluminum) partitions are so strong that they are guaranteed for a period of 20 years on materials and manufacturing defects.
In addition, the protective enamel that covers these profiled aluminum partitions is guaranteed for 5 years. This finish protects the colour from shock, rust and cracking. It is cooked at high temperature and penetrates the material through an electrostatic process.
The installation is also guaranteed for 12 months. Therefore, if you have any problems with your privacy fence, we will be at your service to help you! The same goes for semi-private tempered glass fences.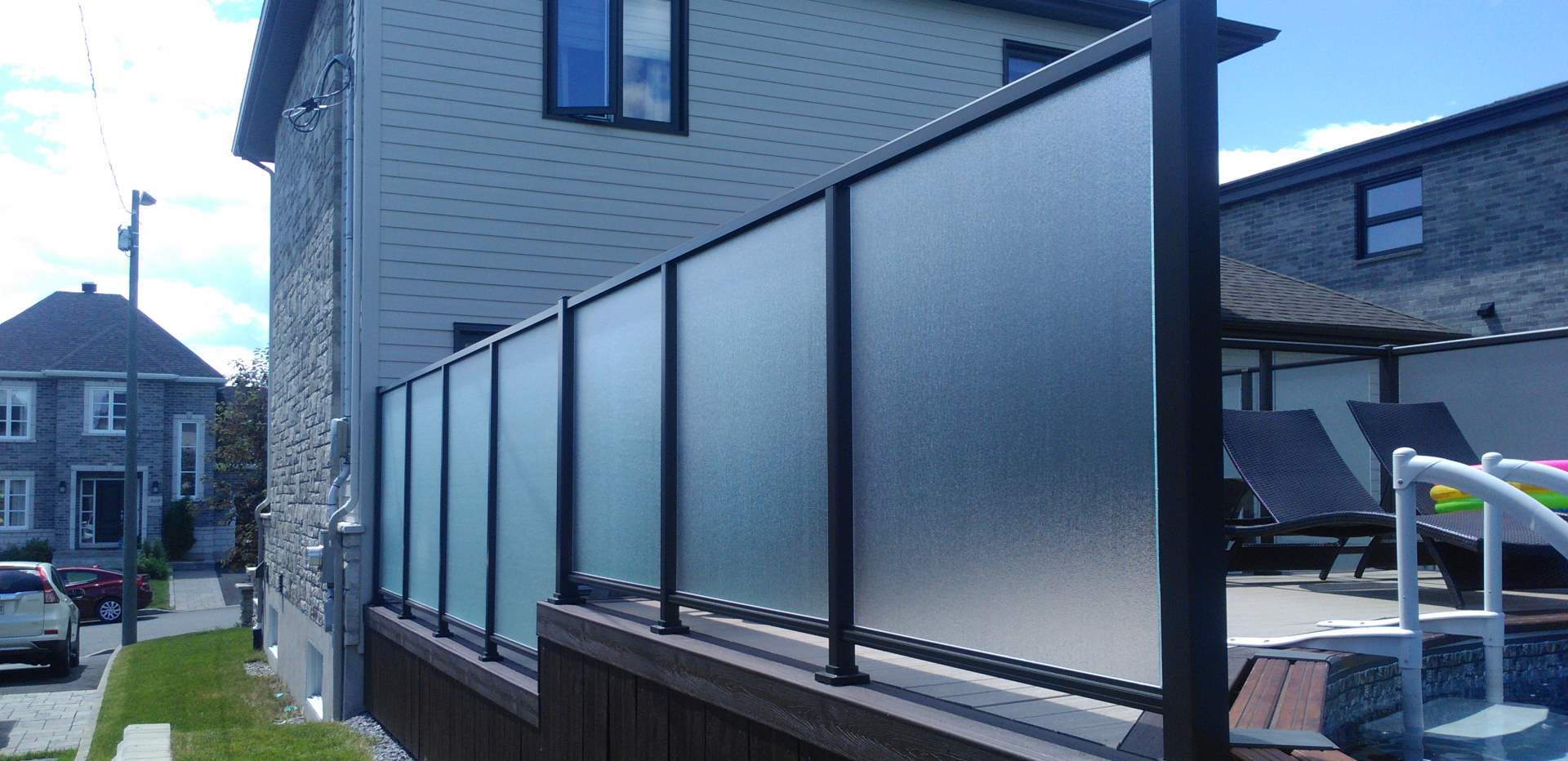 Patented installation method
We follow the Déco-Rampe manufacturer's installation method. The patented assembly components allow the bulkheads to be secured very efficiently and then firmly anchored to the ground. The whole structure is then tightened with blocking screws, which securely and sustainably fix it.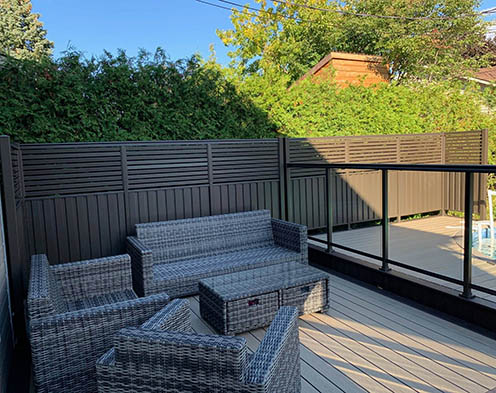 Contact us for a privacy fence in Saint-Sauveur
Contact the RAMPE ET MOUSTIQUAIRE team at 514-261-1384 for the purchase and installation of a privacy fence in Saint-Sauveur or a nearby town. We will offer you the best quality materials available as well as an impeccable and guaranteed installation service.
Ask for a free evaluation and submission!