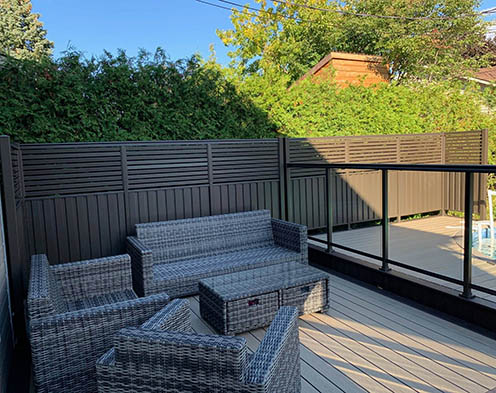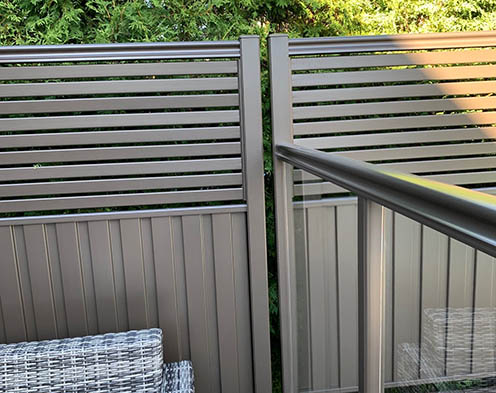 Privacy fence in Saint-Adolphe-d'Howard
Extruded aluminum is covered with a protective finish that allows it to withstand shock and cracking.
For a privacy fence in Saint-Adolphe-d'Howard, deal with the team of RAMPE ET MOUSTIQUAIRE. We are the distributors and installers of high-quality extruded aluminum privacy partitions of the manufacturer Déco-Rampe (profiled aluminium).
We can also install semi-private partitions made of profiled aluminium, with thin vertical openings. All of our partitions are custom designed to your needs and come in a number of colours and styles.
Semi-private fences of frosted glass (or bronze tinted) are also offered to be installed on terraces, balconies, pergolas or around a relaxing corner in the courtyard. These semi-private fences or privacy fences in profiled aluminum can also be used as pool fences.
Aluminum or glass ramps are also available.
Properties of extruded aluminum
The custom-made privacy or semi-private fences we install are made of extruded aluminum, with a painted surface that resists shock and corrosion. The enamel finish, cooked at a very high temperature, also protects the surface from cracking. Applied by an electrostatic process that penetrates the enamel into the aluminum fibers, this finish allows the partition to remain as new even after many years.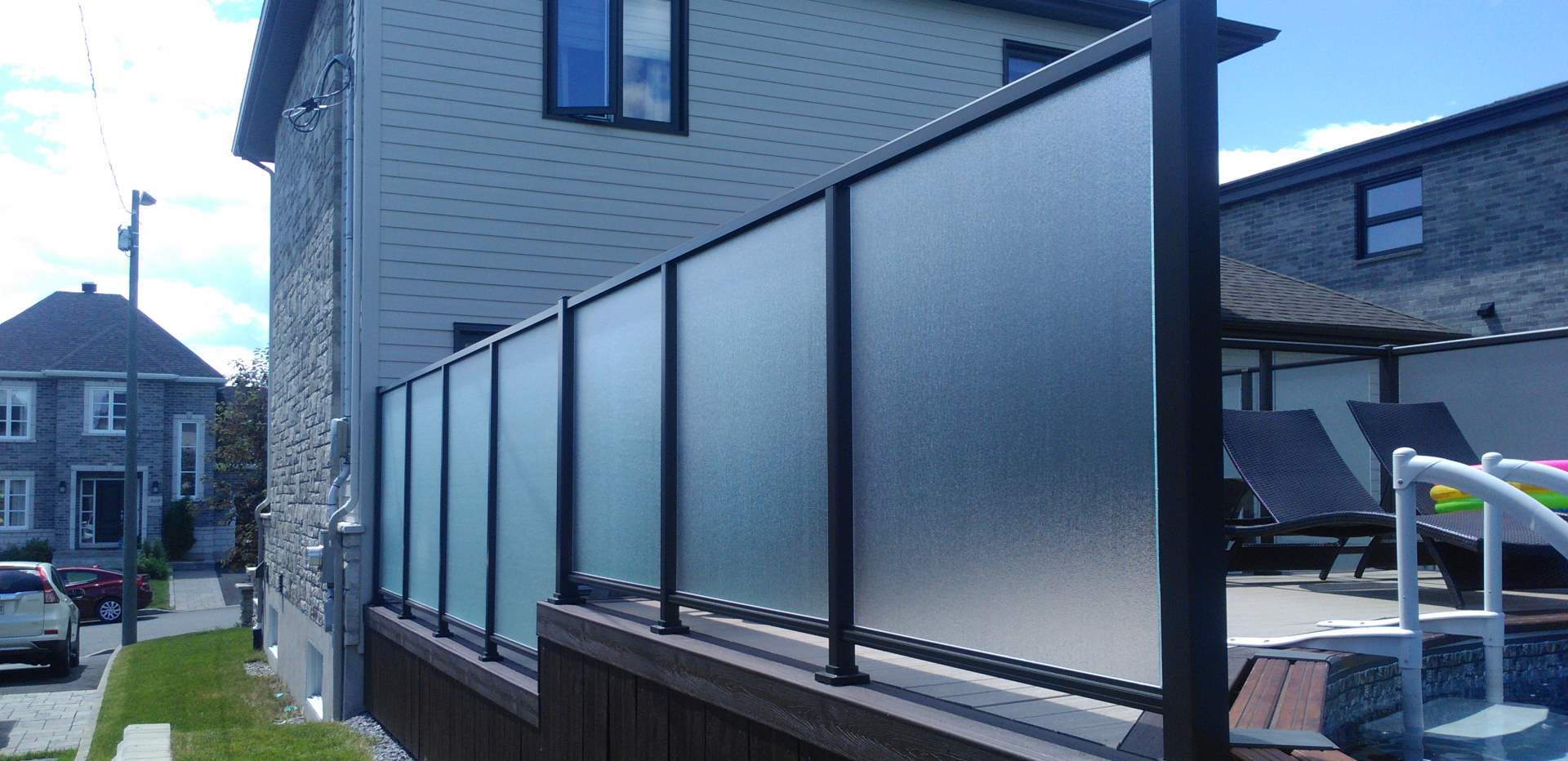 Installing your privacy fences
The specialists of the RAMPE ET MOUSTIQUAIRE team also complete the installation of your privacy (or semi-private) fences in profiled aluminum or glass. We follow the installation process of the manufacturer Déco-Rampe.
Patented assembly components allow the sections to be effectively attached to the poles and then securely anchored to the ground. The entire structure is tightened by blocking screws, which makes it very robust. With this installation method, you are assured that your privacy fence or semi-private fence will remain securely and permanently fixed.
Guaranteed products
All the privacy and semi-private fences in profiled aluminum that we sell and install are guaranteed for 20 years by the manufacturer Déco-Rampe. This warranty applies to materials and manufacturing defects. A 12-month warranty is also offered on the installation. The paint covering the partitions is also guaranteed for 5 years.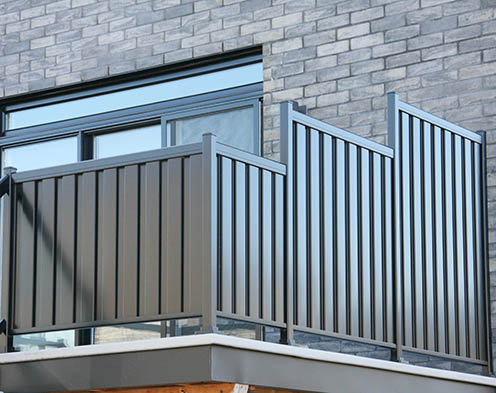 Contact us for a privacy fence in Saint-Adolphe-d'Howard
Contact the experts of RAMPE ET MOUSTIQUAIRE at 514-261-1384 for a semi-private fence or privacy fence in Saint-Adolphe-d'Howard. We will present you all available models, colours and designs.
We will install the privacy fence that you choose in a solid and lasting way. Ask for a free submission.