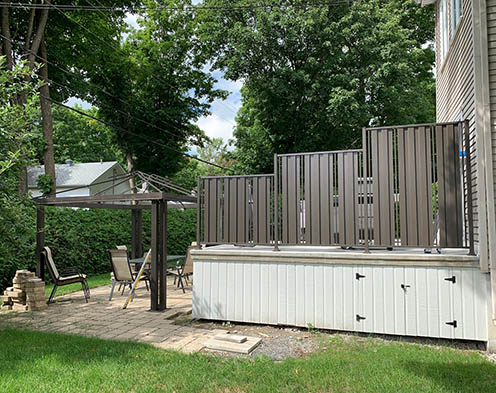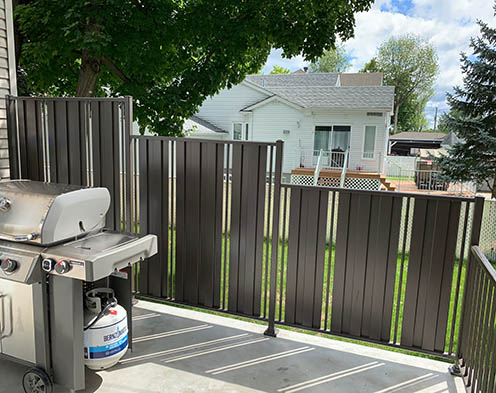 Privacy fence in Sainte-Agathe-des-Monts
Add the privacy you want to your yard with our premium profiled aluminum partitions.
For a privacy fence in Sainte-Agathe-des-Monts, contact installation specialists who will offer you the profiled aluminum models of the manufacturer Déco-Rampe. By doing business with the RAMPE ET MOUSTIQUAIRE team, you will get the best quality materials and installation. We offer custom products to meet your specific needs.
We sell and install different types of profiled aluminum privacy fences and semi-private fences in profiled aluminum (with thin vertical openings). We also offer semi-private partitions in frosted or bronze-coloured glass.
Allowing to stay out of sight in style, these partitions are installed on terraces, galleries, balconies, pergolas, as well as around spas or relaxation areas in the backyard. Your outdoor spaces will seem so much more intimate! A single partition on a balcony or terrace completely changes the game when it comes to your privacy. A well-deserved sense of relaxation awaits you with the installation of privacy fences.
Privacy or semi-private fences can also be used as pool fences that meet safety standards.
We also offer glass ramps or aluminum ramps with barrotins.
Guarantee on materials and installation
All privacy and semi-private fences in profiled aluminum or glass are guaranteed for 20 years by the manufacturer Déco-Rampe. This warranty applies to materials and manufacturing defects. The paint covering the profiled aluminum partitions is guaranteed for 5 years. In addition, a 12-month warranty is offered on the installation.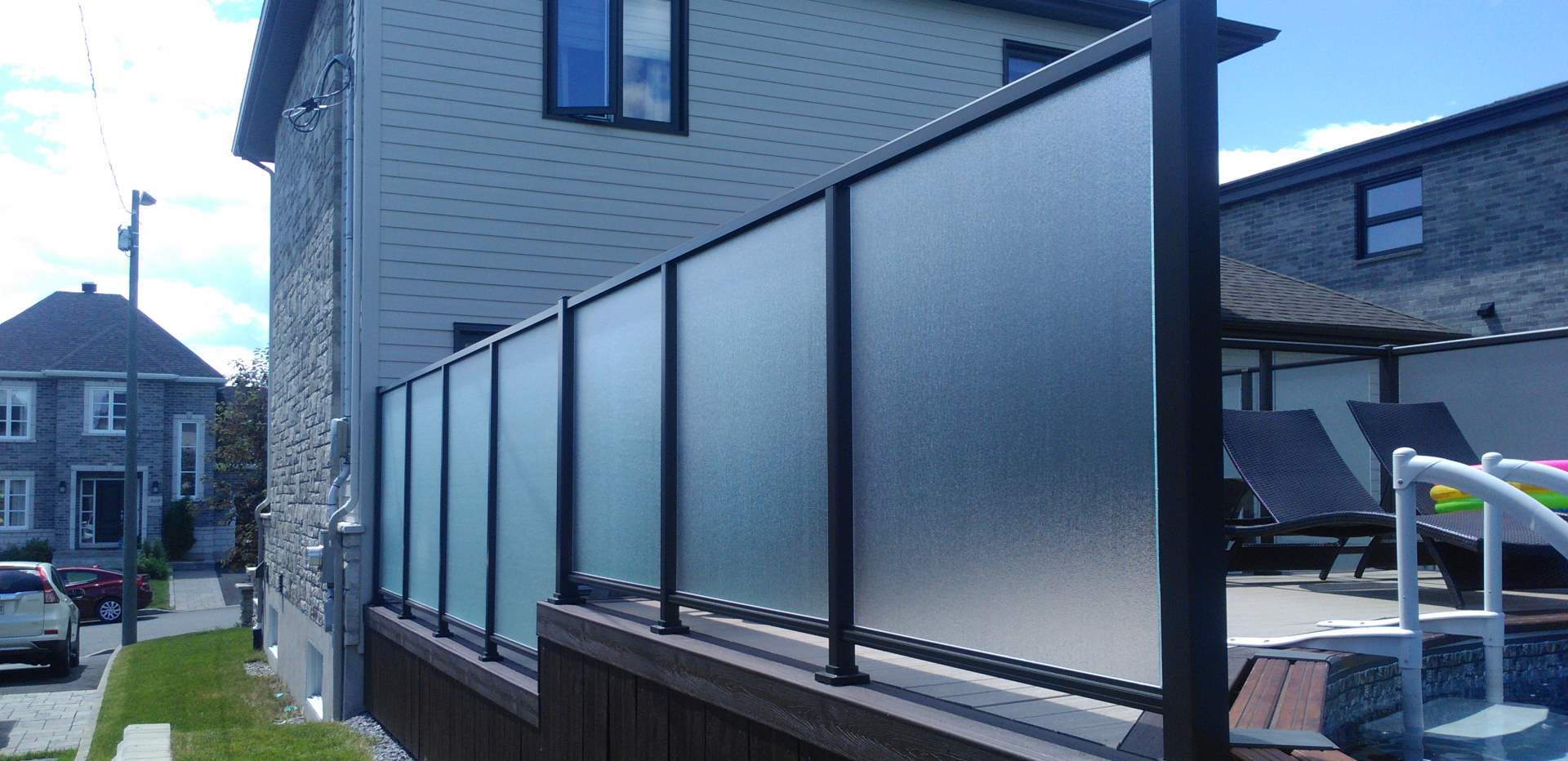 Professional and attentive service
Our team will take the time to listen to your needs in terms of privacy fences in order to offer you the models that will satisfy you. We will travel to take the exact measurements to order custom-made partitions. We will then install them according to the manufacturer's strict guidelines, using their patented installation accessories.
Our great attention to detail will allow you to obtain an impeccable and durable installation. Your satisfaction is our priority! In addition, we offer excellent after-sales service. You are in good hands with the RAMPE ET MOUSTIQUAIRE team!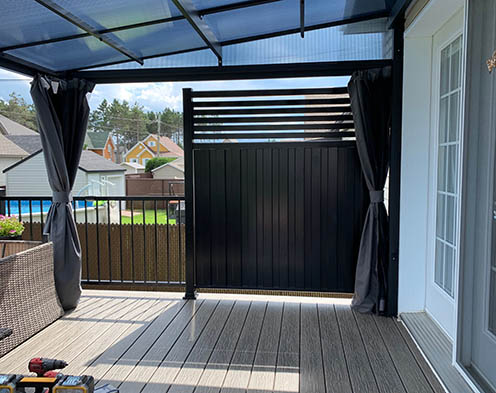 Contact us for a privacy fence in Sainte-Agathe-des-Monts.
You can contact privacy fence specialists at RAMPE ET MOUSTIQUAIRE at 514-261-1384. Our team serves the town of Sainte-Agathe-des-Monts and all the towns in the area. We offer a free evaluation and submission!