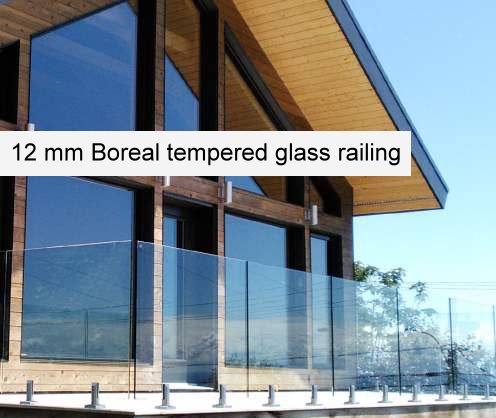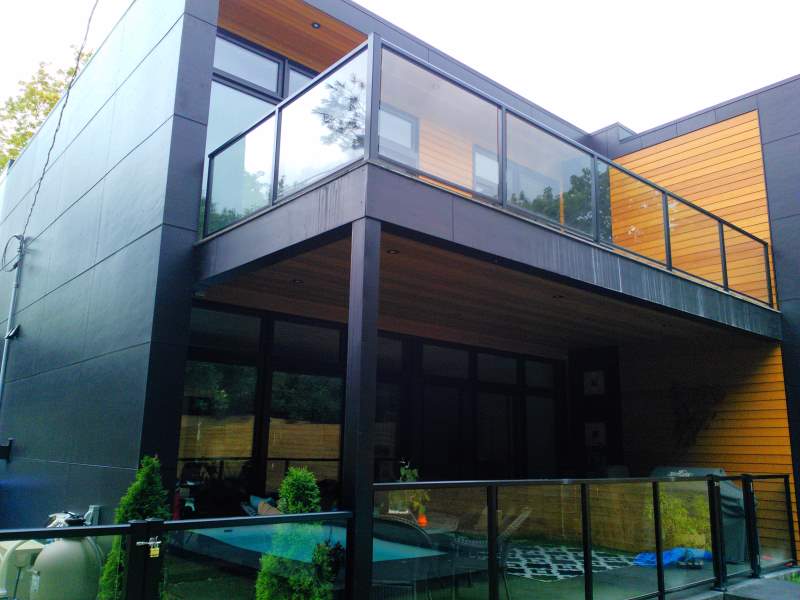 Glass railing
In Saint-Sauveur, Saint-Donat, Mirabel and throughout the Laurentians, Rampe et Moustiquaire operates as an authorized distributor and installer of glass railings from the manufacturer Déco-Rampe. We install these magnificent glass railings in residential, commercial and institutional settings.
Different uses of glass panels
The tempered glass panels are used in the making of railings for staircases and guardrails. Glass panels can also be used in the making of pool fences. If you have a terrace with a pool or spa, and these are surrounded by a quality landscape, our glass railings will be ideal and will allow you to enjoy a uniformly beautiful decor. We offer clear, frosted or bronze-coloured glass panels.
A strong, thick, and sturdy glass railing is just as safe (if not safer) than an aluminum railing, while being highly stylized. Glass will give brightness to your space and automatically enlarge it. Whether for indoor or outdoor installation, a glass railing is perfect for residential use or in institutional shops and public places.
Glass panels can also be used as stair railings for modern houses, to which they add a touch of luxury. In bathrooms, glass panels can be used to delimit the shower area and the toilet area, or the bath area and the toilet area. Also, in open-concept homes and businesses, tinted glass panels are widely used to separate workspaces.